Overview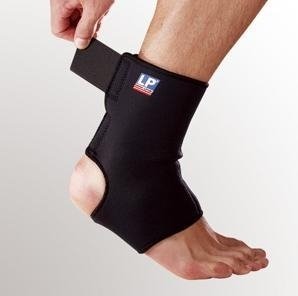 The Achilles tendon is the tough sinew that attaches the calf muscle to the back of the calcaneus, or heel bone. It is also known as the tendo calcaneus or the tendo Achilles and happens to be one of the longest tendons in the body. An Achilles tendon rupture occurs when the Achilles tendon is partially or completely broken or torn. The average age of patients who suffer Achilles tendon ruptures is 30 to 40 years. The male-to-female ratio is nearly 20 to 1.
Causes
The Achilles tendon usually ruptures as a result of a sudden forceful contraction of the calf muscles. Activities such as jumping, lunging, or sprinting can cause undue stress on the Achilles tendon and cause it to rupture. Often there is a background of Achilles tendinitis. Direct trauma to the area, poor flexibility or weakness of the calf muscles or of the Achilles tendon and increasing age are some of the other factors that are associated with an Achilles tendon rupture.
Symptoms
Often the person feels a whip-like blow that is followed by weakness in the affected leg - usually he or she is not able to walk afterwards. At place where the tendon ruptured, a significant dent is palpable. Often the experienced physician can diagnose a ruptured Achilles tendon by way of clinical examination and special function tests. Imaging techniques, such as ultrasound and magnetic resonance imaging (MRI) allow for a more precise diagnosis.
Diagnosis
In order to diagnose Achilles tendon rupture a doctor or physiotherapist will give a full examination of the area and sometimes an X ray is performed in order to confirm the diagnosis. A doctor may also recommend an MRI or CT scan is used to rule out any further injury or complications.
Non Surgical Treatment
If you suspect a total rupture of the achilles tendon then apply cold therapy and compression and seek medical attention as soon as possible. In most cases surgery is required and the sooner this takes place the higher the chances of success. If the injury is left longer than two days then the chances of a successful outcome decrease. Cold and compression can also be applied throughout the rehabilitation phase as swelling is likely to be an issue with such a serious injury.

Surgical Treatment
Referral to a surgeon for open or percutaneous repair of the tendon is often necessary, followed by an immobilisation period. Functional bracing and early mobilisation are becoming more widely used postoperatively. There is no definitive protocol for this and it may differ, depending on the surgeon. Operative treatment has a reduced chance of re-rupture compared with conservative treatment (3.5% versus 12.6%) and a higher percentage of patients returning to the same level of sporting activity (57% versus 29%). The patient's desired functional outcome and comorbidities that affect healing will be factors in the decision to operate.
Patiko (0)
Rodyk draugams